Best way to make your Website
Step by step guide
[su_divider]
In 2020, Most people are searching for an online business that requires minimum efforts. Nowadays people are doing more online jobs then offices the remaining people are looking for an easy way to build their business. But they enable to find their best way to start their online business.
In our article, we will discuss a full website building way in an easy method. After this article, you will start your earning in a 3 month just need full concentration and attention consistency for hitting your target so be with us in the full article the best way to build your website.
There are a lot of things do you need to start your website. Some of them are given below please read them carefully. This will go to help you with a lot of techniques thanks.
Things you need to start a website
Good domain name 
Hosting
LMS(WordPress)                                 
Step(1) Choosing a domain name
Domain name:
Ist main step of making a website is to buy a domain name that very important. Commonly, you can buy a cheap domain name from the number of platforms that are given below. We are not making any profit from these websites but we recommend you to buy a cheap domain not so costly for beginners.
1. Domain.com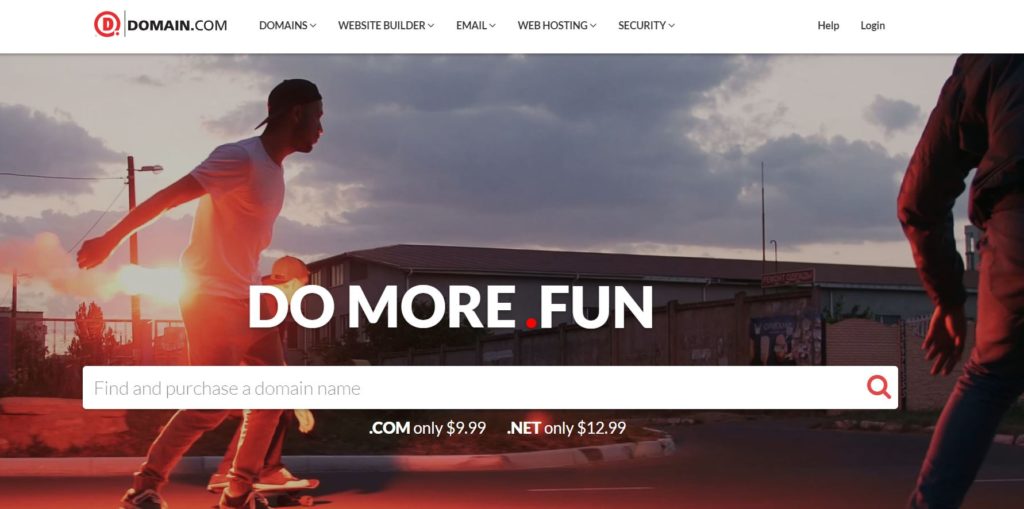 Company info. Doamin.com was founded in 2000. The owner of this company is the Endurance Group Features and Pricing  plans This company provides domain names, web hosting, VPS hosting, Email, SSL certificates, web design, and online marketing services. They are offering WordPress hosting, VPS hosting,  shared hosting plans and many more
Features
Any hosting plan you choose, you will receive at least one free domain name along with unlimited disk space, SSL certificate, eCommerce solutions, and marketing tools, etc. These are more beneficial to protect your website from hackers. You can contact Customer service options  24/7 phone support as well as a Frequently Asked Questions area. Domain.com to register a domain, you'll pay $9.99 every year for a .com and $12.99 the price for .net website.

The privacy protection  Like SSL costs an additional $8.99 per year per domain, so you can make your website secure for just paying extra amount $18.98 for a .com domain and WHOIS privacy protection. Register domain name with Domain.com If you need a discount then go for this option. Use "HOSTFACTS" coupon when registering a domain name (20% off)
2. Godaddy.com
Company Info. Bob Parsons founded GoDaddy in 1997 More than seventeen million people using GoDaddy around the world, the company manages over seventy-three million domain names. World's largest domain name registrar. Features and Pricing Plans Not just offering domain registration, also offers domain transfers, professional email powered by Microsoft, domain value approval,  hosting, web security like SSL, online marketing tools, and more. They also offer 24/7 customer support and live chat for your daily issues regarding your plans like Domain or hosting. Here are pricing plans that are given in a picture. If you want to register a .com website with GoDaddy, it will only be $9.99 for the first year. After that, it will cost you $17.99 each year. Domains like .net, .tech, or .co will cost a bit more annually. WHOIS privacy protection with GoDaddy will cost you a minimum of $9.99 per year per domain for personal protection. The privacy protection charge is a bit more. Register domain name with GoDaddy.com
3. Namecheap.com

Background Information Namecheap was founded in 2000 and is based in Phoenix, AZ. Recognized as an accredited registrar by the Internet Corporation for Assigned Names and Numbers (ICAHN). After founded by Richard Kirkendall, they have register 3 million customers, and they manage over 7 million domains. November of 2010, it was named "Best Domain Name Registrar" by Lifehacker. It was also named "Most Popular Domain Name Registrar" in 2012. Features and Pricing Namecheap offers domain transfers, app integration, SSL certificates, email, and much more. This company is also a web hosting service provider. They offer shared, WordPress, reseller, VPS, and private email hosting. It's on you if you have a low budget then go for low-cost hosting and domains. They are offering live chat and email ticketing customer support as well as a knowledge base. If you want to register a .com website through Namecheap you will have to pay 8.88 per year But their renewal cost would be a little more. Look at the price table that will surely help you to make decisions.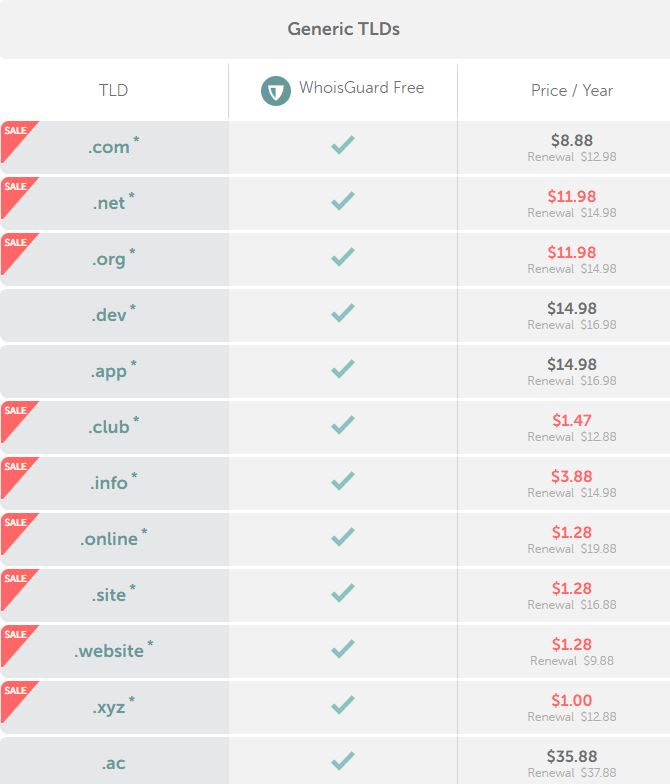 They also offer other top-level domains that are more affordable like .xyz, .info, .online, .club, and more. Privacy protection is available by WhoisGuard and is free if you register a new domain or transfer over an existing one. Here is the registration link you can register here. Register domain name with NameCheap.com
4. Domains.Google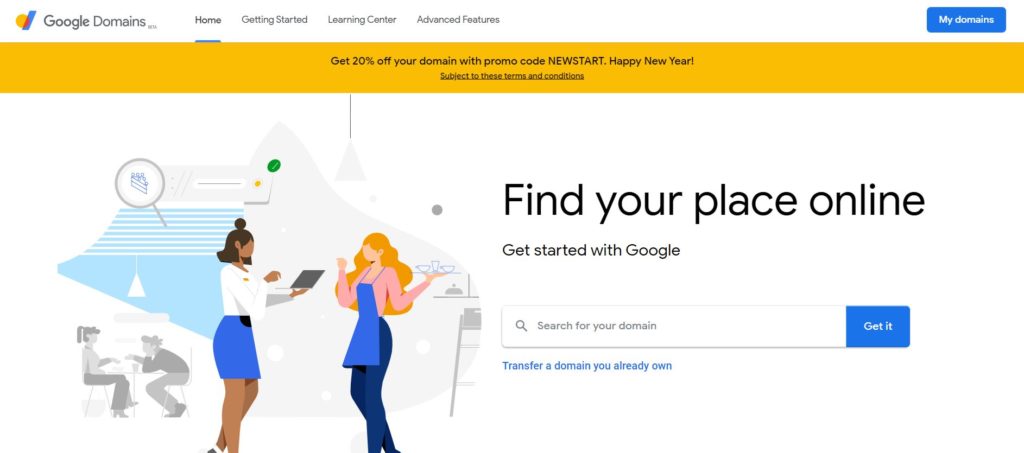 Company Info. Google launched Google Domains on January 13, 2015. This is also highly recommended. Features and Pricing Plans Every domain comes with:
Private registration
Easy integration
A custom email
New domain name endings
Customizable sub-domains
Fast and reliable internet infrastructure
Simple management tools
Email forwarding
Support 24/7
US Support Team is available 24/7 hours every day of the week. You can contact them via live chat, email, cell phone. .com website will cost you as little as $12 per year per domain. You can see the domain list below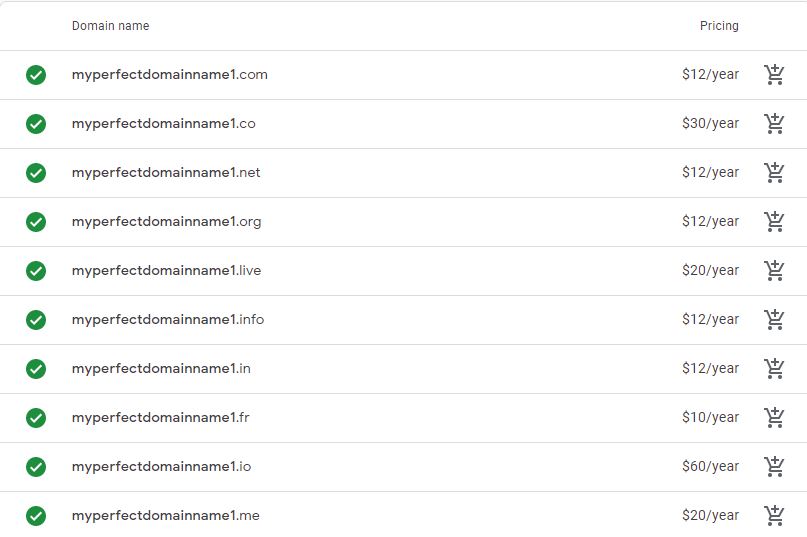 . You can buy domains for up to 10 years. It means you can buy a .com domain for two years for $24 or ten years for a fee of $120. WHOIS privacy protection is included with your domain at no additional cost.
5. Name.com

Company Info Name.com was founded in 2003 by William Mushkin. The founder and former President of Mushkin Inc. The company is owned by Right side Group and is located in Denver, CO. Since 2003, Name.com has gained 32m customers and now controls 2 million of the 16.5 million domain names registered by this company. Features and Pricing Plans Plans include domain transfers, app integration, SSL, a web builder, email, and a few web hosting. On WordPress hosting and other Name.com hosting plans, a free domain is included your purchase. The initial hosting plan supports one website, the Name builder plan supports 25, and the Unbelievable package supports unlimited websites. Customer service is faster and available 24/7 where you can submit an email ticket. Live chat support is available timing is listed below MON to FRI  from 6 AM to 6 PM. SAT to SUN from 10 AM to 12 PM. Websites ending in .com cost $8.99 per yearly renewal rate of $12.99, while a .host site will set you back as much as $109.99 each year.

WHOIS privacy is available with Name.com for an additional fee of $4.99 per year.
6. Bluehost.com(recommended)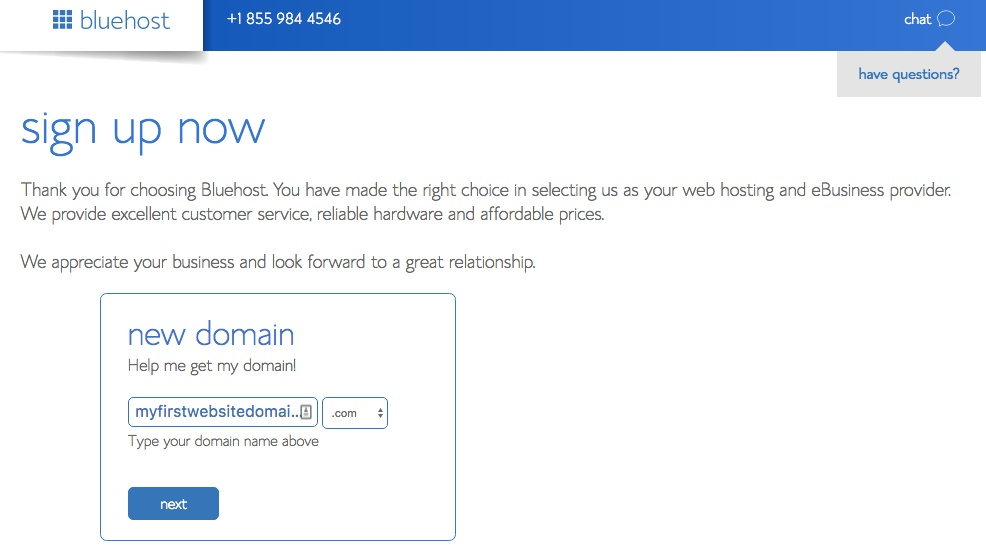 Company Information: Bluehost was firstly founded in 2003, it's based out of Provo, UT. Endurance International Group (EIG), one of the largest hosting system on the planet, owns the company. Over 2 million websites are registered with Bluehost. The company is very good in secret with their numbers, but they had over 2m customers in 2010. One of the most used by the world LMS WordPress.org   recommends Bluehost as their choice of a web host. Features and  Plans While Bluehost is primarily a web hosting service provider, they are offering shared, WordPress, VPS, dedicated, and reseller hosting. Their customer support Is 24/7 live chat, email ticketing, and phone support is available through Bluehost. So, you'll always be able to access customer service to help you out with any issues regarding domain setup hosting problems. There's a vast knowledge base available if you want to know your answer to your questions yourself. Offer One domain comes free with each hosting package.  

Privacy Protection is an additional $0.99 per month which will cost you a huge total of $11.88 per year. To sum up, you'll pay $23.87 per year for the domain and privacy protection. You can register here in your first domain just click on the link. Register domain name with Bluehost.com
7. HostGator.com

Company Information This company was founded in 2002. After a few years, Endurance International Group (EIG) purchased it in 2012. Headquartered in Houston, TX. Most of the company's servers are located there and in Provo, UT. By 2013, HostGator had acquired over 4m customers and 9 million domains. Features and Plans HostGator primarily serves as a web hosting provider. Hosting options include web, cloud, WordPress, domains, VPS, cloud, dedicated, application, and Windows hosting. We also recommend HostGator's WordPress Cloud Hosting. The uptime, page loading speeds, and pricing are excellent all time. They are providing customer support through live chat and email ticketing 24/7. A .com website with the company cost you $12.95 per year. You'll get one free domain with the Hatchling Cloud plan. HostGator plans like web hosting, WordPress hosting, or reseller hosting. Sites ending in .co, .org, .net, .biz, and .info sites will cost almost the same.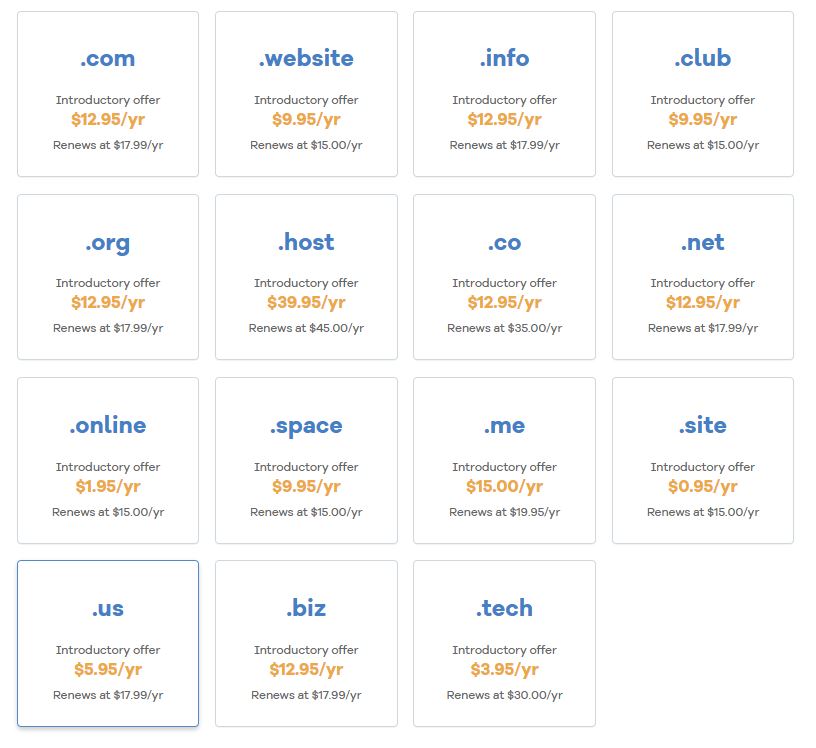 WHOIS privacy will cost you an extra fee of $14.95 per year. Register domain name with HostGator.com
8. 1&1 (iONOS)

page review Background Information IONOS was founded in 1988, and have some oldest company yet there.
Owner
The company is owned by a parent company named United Internet. Its a German internet services company. Over 7k employees work for the company across the world. Features and plans There some common features include domain transfer, a website builder, an online store builder, web hosting, WordPress hosting, managed cloud hosting, VPS hosting, business email management and accounts, and more. All other domain registrars are the same features just a little bit pricing plans are different. Customer support available 24/7 via live chat, phone support, email, and social media. Pricing for .com sites on 1&1 is fairly cheap than other web hosting services: $1 per year. However, this price applies only to the first year. After that, it would be for .com a $15 per year and .biz $20 for the year. You can check an updated price plan by visiting the official website.

WHOIS privacy protection is available for free.
9. Register.com

Company Information Register.com was founded in 1994 and is headquartered in New York, NY. The owner of the company is Web.com Group Inc. It is an American domain name and web development company. Register.com currently manages over 2.5 million different domain names. Features and Plans You have already read the above features these are also the same as to same. Features include domain transfers, website, and e-commerce website builders, hosting and SSL certificates options, email services, and online marketing tools. They offer Online marketing tools include  (SEO), pay-per-click advertising (PPC), Facebook Boost, and more. Customer support options are available by phone and email for all departments. Unfortunately, there doesn't seem to be a live chat option. Customer support is available from
9 AM to 12 AM from Monday to Friday
 9 AM to 10 PM on Saturday and Sunday.
A .com website with Register.com will cost highly $5 per month.   Sites ending in .net, .org, .biz, .info, and .us cost the same amount as .com sites per month.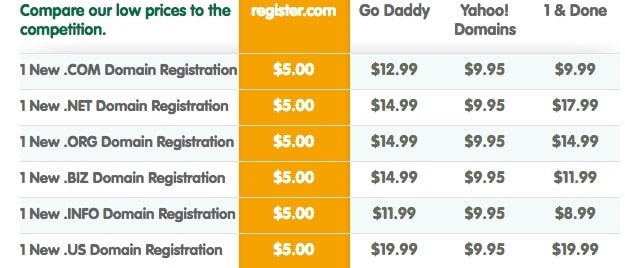 Their rates are much cheaper than other domain registrar competitors like Go Daddy or Yahoo. WHOIS privacy protection is available for $11 per year, so your total annual fees for a domain and WHOIS protection should be about $16 each year.
Conclusion
It's not easier to set up and create a website, especially if you use a Content Management System (CMS) or a website builder. You can't avoid registering a domain name. You can't register a domain name without a domain registrar that takes care of your website database or personal info. You must be aware when you are choosing the right domain name and domain registrar shouldn't be taken lightly! Now that you know the differences between the 9 best domain registrars, you can make an informed decision about which one is best for you:
Domain.com 
GoDaddy is the most popular domain registrar with 17 million users.
Namecheap was named "Best Domain Name Registrar" in 2010 and "Most Popular Domain Name Registrar" in 2012. Its best for a low budget.
Bluehost is a great place to register a domain; it's also a great place to host your website. Over 2 million websites are hosted with Bluehost.
There are 9 million domains are registered with HostGator.
Name.com controls over 2 million domains out of the 16.5 million domains owned by their parent company.
1&1 has been the most registrar domain in the world; it was founded in 1988.
Register.com manages 2.5 million domains that have been registered so far.
Google Domains is currently in the beta stage, but it's still a great domain registrar.
Step (2) Installation of website
Go to your host account
Log into your account
After that go to Cpanel of your host account
In search bar Write"Wordpress"
After clicking on WordPress, You will see a new page like that,
Then click on installation for your first website
CONGRATULATIONS
Now you can install themes plugins and do customization as you like the style. If you have any queries about this article send your question We will answer it.I hope his articles will help you a lot to learn.